Welcome to Knox Presbyterian Church
A presence in the Bracebridge Community 
since 1865
At Knox you'll find a group of open-minded and welcoming people who are discovering together how best to live a life of faith, service, and compassion, following in the footsteps of Jesus. You're welcome to join in the journey! Our worship services are held at 9:30am on Sundays and include nursery and sunday school for our wee ones. Our worship style is informal and includes various styles of music and teaching. There are also opportunities to connect throughout the week. Updates will be posted regularly here and on our Facebook page.
Sunday Worship: 9:30 AM

The season of Advent is a time of preparing for the upcoming Christmas season. Join us every Sunday at 9:30 am for our Advent services that include song, prayer, and reflection for all ages.
---
Christmas can be a challenging time for many of us. We're expected to be filled with joy and merriment, but for some of us, this is a time of sorrow and grief. We're honoured to be joining with the Bracebridge Ministerial and Reynolds Funeral Home in offering a Longest Night Service on December 21st at 7pm.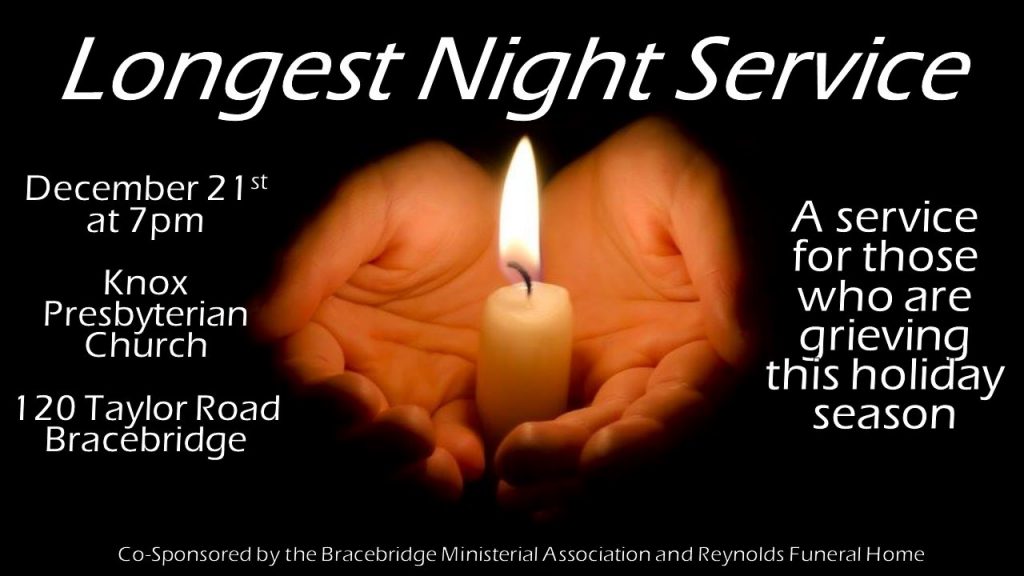 ———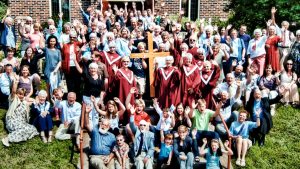 Church School – K to G

rade 8




Nursery Care provided during worship service




Coffee Hour following the service


Come and worship our loving and gracious God with us!
120 Taylor Rd. — 705-645-4521 — knoxbb@muskoka.com