KNOX ROX CONNECTED – our church is KNOX – our faith is our ROCK, and we ROCK – we are CONNECTED to each other, our church and our community.
KNOX ROX CONNECTED is about…
Building relationships among us all – children, teachers, congregation and community
Providing children with opportunities to be creative and to make positive contributions to their community
Providing activities that will help children make the connection between faith and everyday Christian living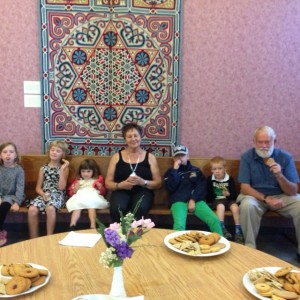 KNOX ROX CONNECTED is for….
Children from K to Grade 8… children, youth, teachers, all together as a family. We generally worship with the congregation until after Children's Time when we head to our beautiful new classroom space for our time together. The kids are involved in stories, songs, crafts, and outreach mission projects that they choose and execute themselves. In the fall they launched a food drive for the Manna Food Bank in Bracebridge and delivered the food themselves. In return they received a tour of the food bank facilities. Their winter project was to collect items for the local OSPCA.
LEADERSHIP TEAM:   Michael Barnes and Diana McDonald
Sunday School: Knox Rox Connected: children and youth (K to Grade 8), Sunday mornings @ 10:00 am.
The new Knox Rox Room is being lovingly decorated by Fred McKeen.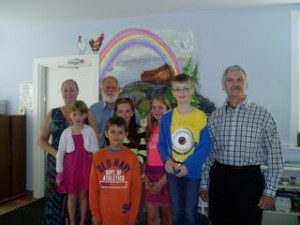 Nursery:    Supervised care is provided during the service.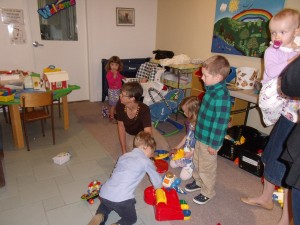 YOUTH :
Opportunities to gain community hours while running our video worship services are available to the youth.  Please contact Elaine Heron at heronek80@gmail.com