CONGREGATIONAL BREAKFASTS: (resuming soon)
People of the congregation and friends gather at 8:00am on the 2nd Saturday of the month (October to May) for breakfast and to listen to a guest speaker.
—
BASKETRY GROUP:   Making baskets and now inviting everyone to come with a craft and join them!  Supporting missions with $5 donation.  Tuesday mornings 10am-1pm (cancelled due to Covid–will be reinstated at a future date)
—
LADIES OF KNOX:
Ladies meet on the 3rd Wednesday of each month and bake a
variety of fruit and meat pies which are available for sale.  Pot luck lunch meetings are popular. (cancelled due to Covid–will be reinstated at a future date)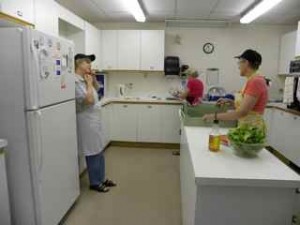 —
KNOX DRAMA GROUP: is an informal committee that was formed in 2001. It reports to the Worship Committee and its purpose is to develop and present dramatic productions that will enhance and support the worship and fellowship life of the congregation.
—
SEASONAL CHOIR:
Providing uplifting music during special seasons of the church year, such as Advent/Christmas and Lent/Easter, under the guidance of our organist, Paul Gockel.
—
LIBRARY:
Lots of great current books for everyone's taste – for youn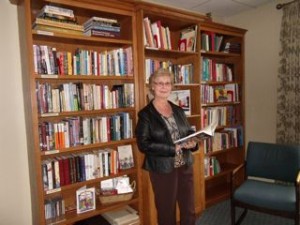 g and old.
Check them out!
Librarian, Liz McKeen, keeps things organized and up to date.
—
SOCIAL OUTINGS:
are held throughout the year for all ages: bowling, carolling, pot luck dinners, church picnic, coffee hour after church.
—
COMMUNITY SUPPERS:
Knox has hosted annual dinners for the community for many years.  Our Spaghetti dinner is usually held on the third Friday in October and a Ham dinner on the 2nd Friday in May.  Tickets are available through the church office
—
Steamboat Ride at Paul's Lake Joseph Home:
A great get-together!
—
Congregational Summer Picnic each year!
Bring a salad or dessert and your own drinks and chair!
—
SANTA CLAUS PARADE FLOAT:
Each year Knox enters a float in the Bracebridge Santa Claus Parade. We attempt to remind the community of the "reason for the season".