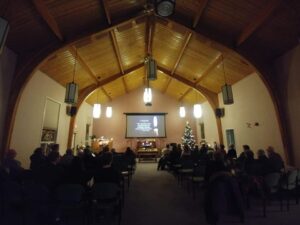 Worship at Knox contains a wonderful blend of traditional and
contemporary hymns involving electric organ, piano and guitar.
 The common lectionary is followed much of the time, but not exclusively. There is a deep sense of gratitude expressed as the
congregation celebrates the grace of God
revealed in the life and ministry of Jesus.  Worship is never stuffy, but a time of joy and song, prayer and reflection, combined with a deep commitment to live out our faith in ways which make a difference in the world.   God's blessings fill worship.
We love to sing. 
Our organist, Paul Gockel, organizes a seasonal choir twice a year to provide inspirational music as we celebrate Advent/Christmas and Lent/Easter. This choir is open to anyone!
Communion
is celebrated on the first Sunday of
February, April, June, August, October and December, as well as Maundy Thursday and Christmas Eve.
Occasionally there is a mid-week
Communion (October and May).
Church School and Nursery operate during worship times for much of the year. When there are Family Services, materials are provided for children to use in the pews.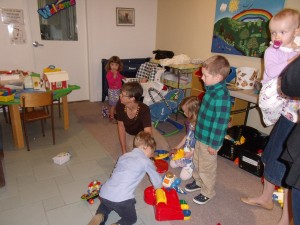 Men's father's day choir!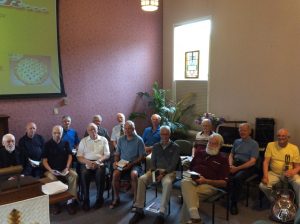 Coffee hour after Service!